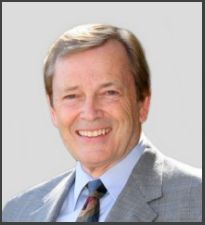 After graduating from Hastings College in Nebraska, Josef Lowder completed Army Officer Candidate School as valedictorian of his class, followed by the Engineer Officer's Branch College in Fort Belvoir, Virginia. He then served as a leadership instructor and tactical officer in the U.S. Army Officer Candidate School.
Following military service, Lowder received a graduate fellowship at DePauw University in Indiana where he continued studies in the field of speech, psychology, and interpersonal communication.
In 1966, Lowder became the youngest man ever hired as a Regional Manager for the Magnavox Company, which at that time was one of the most highly regarded companies in the Fortune 500. During the latter part of his seven years with Magnavox, he campaigned for the creation of a new position of corporate director of internal communication, a position virtually unheard of in any company at that time. He was hired for that position and thus became a pioneer in this specialized area of optimizing internal organizational communication effectiveness.
Subsequently, in 1973, Lowder resigned from Magnavox and founded Communication Architects as an independent consulting firm ... with his former employer as the first in what was to become a broad array of clients. Representative client list
Lowder's innovations and achievements in the new professional service field that he virtually created from scratch, speak for themselves. Achievements and innovations
While Lowder continues to render his own unique brand of organizational communication development and enhancement services for his business clients, he simultaneously invests considerable time and energy in parallel initiatives, including writing and publishing.
Please email: joe@actionline.com or call 800-552-7102